Winter Warmer: Pear Nog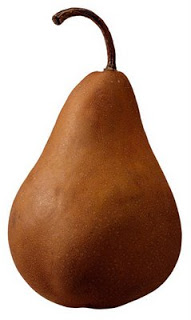 Serve up a twist on the traditional, festive drink this holiday season that your whole family and friends will enjoy and love!
Ingredients:
• 1 pear peeled, cored and cut in chunks
• 1 cup of egg nog (dairy or soy)
• 2 ice cubes cracked
• Dash of cinnamon
Directions:
Place all ingredients in blender. Blend at high speed for 15 seconds. Makes 2-3 kid-size servings, or 1 1/2 cups.
About the authors: Cheryl Tallman and Joan Ahlers are sisters, the mothers of five children, and founders of Fresh Baby, www.FreshBaby.com.