Turn Holiday Distress into De-stress!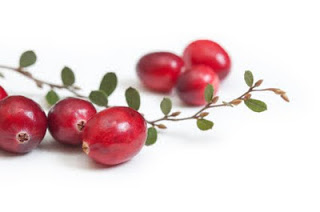 It's the same story year after year. The holidays are approaching and visions of holiday stress are dancing in our heads. This was going to be the year we were going to keep it simple, keep it healthy, and spend more time with the ones we love.
Don't distress…de-stress! Organic.org has done some of the footwork to help with that. In addition to our 2011 Top Picks for organic, sustainable, and unique holiday gifts, as well as 2011 unique recipes, we have put together a collection of links – handy resources for you to search for holiday recipes, entertaining ideas, and holiday gifts. Have a cup of chamomile tea, light a lavender candle, sit back, and enjoy.

TOP PICKS FOR 2011 UNIQUE HOLIDAY GIFTS
Our top 5 picks for 2011 from some creative and artistic companies with unique products, and a commitment to sustainability and a healthy planet.
INSULATOR PENDANT LIGHT from HIPCYCLE. Upcycling at its finest! This ultra-cool hanging pendant light uses old glass insulators that, until the 1970s, were used with telegraph lines, telephone lines and electric power lines.
JUST SOAPS CERTIFIED ORGANIC SOAP, handcrafted by a one-of-a-kind bicycle-powered soap blender!
ORGANIC COTTON CLOTHING from UNITED BY BLUE. But there's more! For every product purchased UBB removes 1 pound of trash from our world's oceans and waterways. It's a dual purpose gift.
RECYLED BABY/TODDLER CLOTHING from PLUM (called the Netflix for baby clothes!) Monthly subscription for re-used, boutique, organic clothing. Genius idea!
From ARTICLE 22, PEACE BOMB BRACELETS are made with repurposed Vietnam War scrap metal by Lao artisans. For every bracelet sold, three square meters of land is cleared of unexploded bombs– "saving lives and limbs in the process."
Our collection of links to other unique, gift ideas
Treehuggers 2011 Gift Guides provide unique ideas for a variety of interests from the animal lover to the foodie to the design junkie.
Greentoys uses recycled milk jugs as the main ingredient in creating their toys.
Etsy is an artisan site for truly unique, one-of-a-kind gifts.
Uncommon Goods offers unique and unusual gifts; handmade, recycled, creatively designed.
Local Harvest helps you search for CSAs in your area, by ZIP code. Provide the fresh, organic produce lover with a CSA membership.
Earthlust creates beautiful stainless steel water bottles, no BPA, with several designs of limited-edition art.
SIMPLE, UNIQUE ENTERTAINING IDEAS AND RECIPES
Keep your holiday meals simple by focusing on one part of the meal. If a turkey is the end-all for your family, buy an organic turkey, brine it for tenderness (or buy it already brined) and roast it to perfection. The rest of the meal can be simple: oven-roasted potatoes with fresh rosemary, an organic field greens salad, and a simple dessert that can be made ahead of time.
One way to add a special touch, especially if you decide to have your holiday meal catered, is to spend time on beautiful garnishes. Frosted grapes around your turkey or whole cranberries with some fresh rosemary and sage make it look and feel homemade! Whatever you use for garnish can also be used for decoration–large vases full of cranberries, fruit, or herbs can add color and aroma. Figs are another beautiful garnish. Try putting a few cranberries onto a fresh rosemary spear and add to a vodka cranberry for a simple and festive holiday cocktail.
Our top picks for some unique holiday recipes are below, along with a collection of links for recipes, entertaining and decorating ideas. Remember to keep it SIMPLE. You can have a fabulous yet simple holiday, and in the process have less stress. And more time to spend with your family.
TOP PICKS FOR 2011 UNIQUE HOLIDAY RECIPES
ITALIAN CHARD STUFFING This recipe, from Myrecipes.com and Sunset magazine is just the ticket for an easy holiday meal. If you are trying to cut down on the amount of dishes you make, this one will fill the bill for several categories–a stuffing with chard, Italian sausage, and lots of herbs is three dishes in one! Try it without the sausage if you have vegetarians on your guest list. And use organic ingredients when possible to make it extra tasty and healthy!
SLOW ROASTED PLUMS Watch this video that walks you through a quick and easy dessert recipe for sugar roasted plums.

SLOW COOKED BALSAMIC ROOT VEGETABLES Get out your slow cooker for this one. Saves room in the oven and produces a fabulous and unique vegetable dish. Make sure you buy organic vegetables for this dish!
SCALLOPED SWEET POTATO STACKS This may require a little more time, but your guests will be delighted by this scrumptious and unusual take on the sweet potato! Using organic dairy products in addition to sweet potatoes will produce an unforgettable taste.
STUFFED ROASTED HENS WITH PESTO OIL DRIZZLE Williams-Sonomas recipe brings you something different and delightful for Thanksgiving, Christmas, Hanukkah, New Years…you name it!
Our collection of links for other recipes and entertaining ideas
Happy stress-free holidays from Organic.org!