Building a Covered Greenhouse Garden
If your garden is subject to a lot of wind activity, try building an above-ground covered garden.
Building a little green house to protect your vegetabeles from the wind and to elevate the temperature during the colder days. This should also help with the "year round" gardening.
Start out with 2x12s at 8 feet and 4 feet. (I do not recommend 2x12s as they are very expensive, and you can get the same results with stacked 2x6s.) Level out the dirt a bit before assembling them.

I used the pocket hole system once again to join the pieces of wood. If you have some resident pests (moles, etc) in the yard, staple some chicken wire to the base and flip the whole thing over.
Build a frame to go on top out of 2x2s and 2x4s for corner braces. This will be the base for the covered part.
Then attach 1/2″ 10-foot PVC pipe to create the arches.
Put one screw into the inside bottom of each pipe (to keep it from slipping), then secure it with a pipe clamp.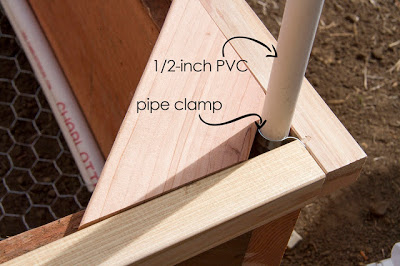 Use electrical tape or 1×2 screws (into the PVC) to secure the wire mesh to the pipes.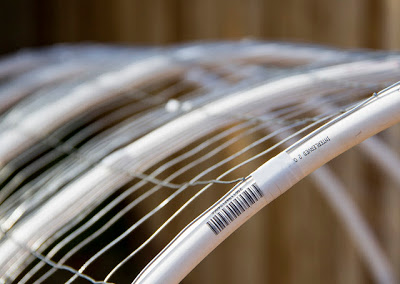 Staple some 3.5 mil plastic to the 2×2 frame – do attempt while it is breezy outside. Plastic everywhere, suffocation, etc.
Attach two hinges on one of the short 4′ sides.
And some chain on the long 8′ side. (plastic chain is not recommended, as it bends and stretches far too easily).
If you're planning on rigging up an automatic watering system for my soaker hose, install this adapter in the side. The garden hose will go on the blue side and the soaker hose will come out the other side.
Mix some compost and existing soil from your yard and a healthy amount of pine needles.
Now it's time for planting! Your tomatoes, basil, squash, onions, garlic, herbs, etc. are planted and safe from the cold and wind!